About TOP 5 SAI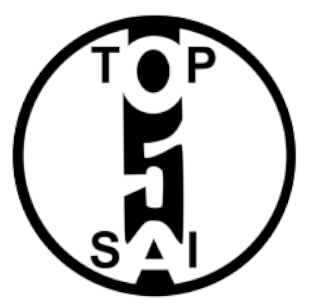 About TOP 5 SAI
TOP 5 SAI's approach to its tasks is straightforward. We create, we innovate, we enhance, and we promote. We use our skills to keep our client's business trustworthy and give their products or services a quality top of mind awareness
Voicer Recording Studio has three fully equipped studios, with a spacious tracking room, iso rooms, and a world class blend of state of the art and vintage gear. Our dedicated staff of engineers offers recording, mixing, mastering, post-production, ISDN, transfers, mobile recording, live sound, video production, and even small scale cd-manufacturing with print.
Our studios are equipped to handle your project from beginning to end. We have top notch trained musicians at our fingertips, so if your music is lacking that extra edge, we can maximize sound to the fullest.
BASIC HISTORICAL INFORMATION
2020
Broadcasting service
Expanding broadcasting service and event services across the country
2014
Bridge Records Studio
Acquired Bridge Records Studio, and expanding its activities in Kigali.
2007
Event Planning & Management
The start of TOP5 Event Planning & Management Department.
2016
Energy Radio
Starting broadcasting services through Energy Radio.
2010
Recreation Center & Future Talents
TOP5 Entertainment initiated Musanze Recreation Center & Future Talents Project
2003
Audio visual
TOP5 Audio visual services studio
Our Mission
We are committed to provide excellent service in multimedia & events management which create moments and occasions of Visibility, Joy & Happiness through our brands with an added value and make a difference.
"What we do is for our clients and their short-term and long- term goals and growth of their business. The quality of our services puts their products or services at the front display of their targeted clients."
Our Vision
To become the leading 360 degrees Multimedia and Event Management company in Rwanda. We achieve this goal by meeting and going beyond our clients' expectations. Creativity and Innovation along with Delivery of Outstanding services are what we constantly bring to the table.
"Quality of our work always reflects what our clients expects to get out of our partnership but our drives roots from the need to go beyond their expectations. Through this, we are able build long lasting and sustainable relationships."
Our Goal
To add creative value and produce high quality event/content that is relevant and bring our clients closer to their respective audiences
"Our customers' success reflects our success. This is why bringing your audience close to their targeted market and helping them to achieve their targeted market share is what we focus on as we deliver value needed in their area of interests."
"We are impact driven while serving our broader range of small to large, local to international, public to private and nonprofit institutions or businesses."
Communities, Businesses, Travel and Tourism Bureaus, Private sector institution, Public sector institutions, Nonprofit organizations, Community Institutions.
Teamwork
We feel, act and believe as one big team.
OWNERSHIP

Personal accountability is a must.

Passion
Let our passion guide to your success
Service
Committed to serve our clients.
Ambition
Our drive pushes us to aim high.
Innovation
We act with creative thoughts.
"We adhere to these values as we perform operations and deliver services to our customers as a backbone and guidelines that ground us to our true commitments."